About Prescott Valley
Prescott Valley, Arizona, is a thriving family-oriented community that sits at an elevation of 5,000 feet and is located 85 miles north of Phoenix and a few minutes east of historic downtown Prescott. Prescott Valley was the seventh fastest-growing place among all cities and towns in Arizona between 1990 and 2000 and has approximately 42,000 people calling it home.
Strong in economic development, the community continues to attract retailers and restaurants such as Kohl's, Dick's Sporting Goods, T.J. Maxx, Chick-Fil-A, Sprouts, Hobby Lobby, Culvers, Buffalo Wild Wings, and a host of independent food and shopping choices.
There is no shortage of places to spend leisure time in this active town. Visit Fain Park for a picnic and fishing, enjoy the Mountain Valley Splash Pool, and take in special events such as Prescott Valley Days, Balloon Glow, and the Christmas Valley of Lights.
Many people have chosen to buy homes and relocate to Prescott Valley because of its strong work ethic, solid educational system, family values, and positive outlook under sunny Arizona skies. The mild climate, convenient location, and surrounding lakes, fishing, and hiking trails make this popular community attractive for families and retirees.
[Homes For Sale in Prescott Valley]
Why Better Homes and Gardens Real Estate BloomTree Realty
Better Homes and Gardens Real Estate BloomTree Realty is 200 agents strong and headquartered in Prescott, Arizona. We serve the Prescott Quad Cities, Phoenix Metro areas, Sedona, and Verde Valley. Better Homes and Gardens Real Estate BloomTree Realty stands apart through our values-driven, collaborative culture.
Giving back is an integral part of our core values and culture. A portion of every dollar earned by the company is donated back to local causes. The brokerage further supports the communities it serves by volunteering at local events to help raise awareness and generate support for education, health, safety, the arts, and other vital causes.
The brokerage attributes its success and market-leading performance to the effective leadership, support and training of its 200 agents and the guiding principles that drive our culture. We remain focused on serving our clients and community and constantly strive to improve!
About Trent Beaver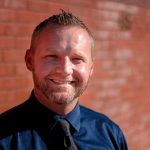 Trent Beaver grew up in Parker, Arizona; a small-town along the Colorado River. Growing up in the small-town atmosphere, Trent soon learned two key traits growing up, honesty and loyalty. Trent Beaver observed firsthand that for any long-term success, these qualities are a priority. Trent uses these two attributes for the basis of his business as a REALTOR ®.
As a REALTOR ®, Trent puts his client first by being a good listener, communicator and quickly responding to your needs. He upholds his core values and looks to be your lifetime REALTOR ® finding you the best home or property that suits your needs.
In 2006, Trent Beaver moved to Prescott to further his education. He soon graduated from Yavapai College with his Associate of Business and from Old Dominion University with his Bachelor's Degree in Business Administration. Upon purchasing a house with his wife, Jenni, a 3rd-grade teacher in the Prescott School District, Trent Beaver soon realized his passion for real estate and began to fulfill the requirements to get his real estate license.
When Trent Beaver isn't working at the BloomTree Realty Office, he enjoys traveling, Off-Road Racing, Golfing, and playing with his dogs: Scout and Piper.
Trent Beaver
928-916-1921